News
2018-10-08
Kwikwap Websites : How to ad product variants
Kwikwap's e commerce gives you the ability to ad product variants e.g. colour or sizes , quite common in the clothing industry. This assist with a smoother online shopping experience.
The following slides explain the steps needed to create the product variants: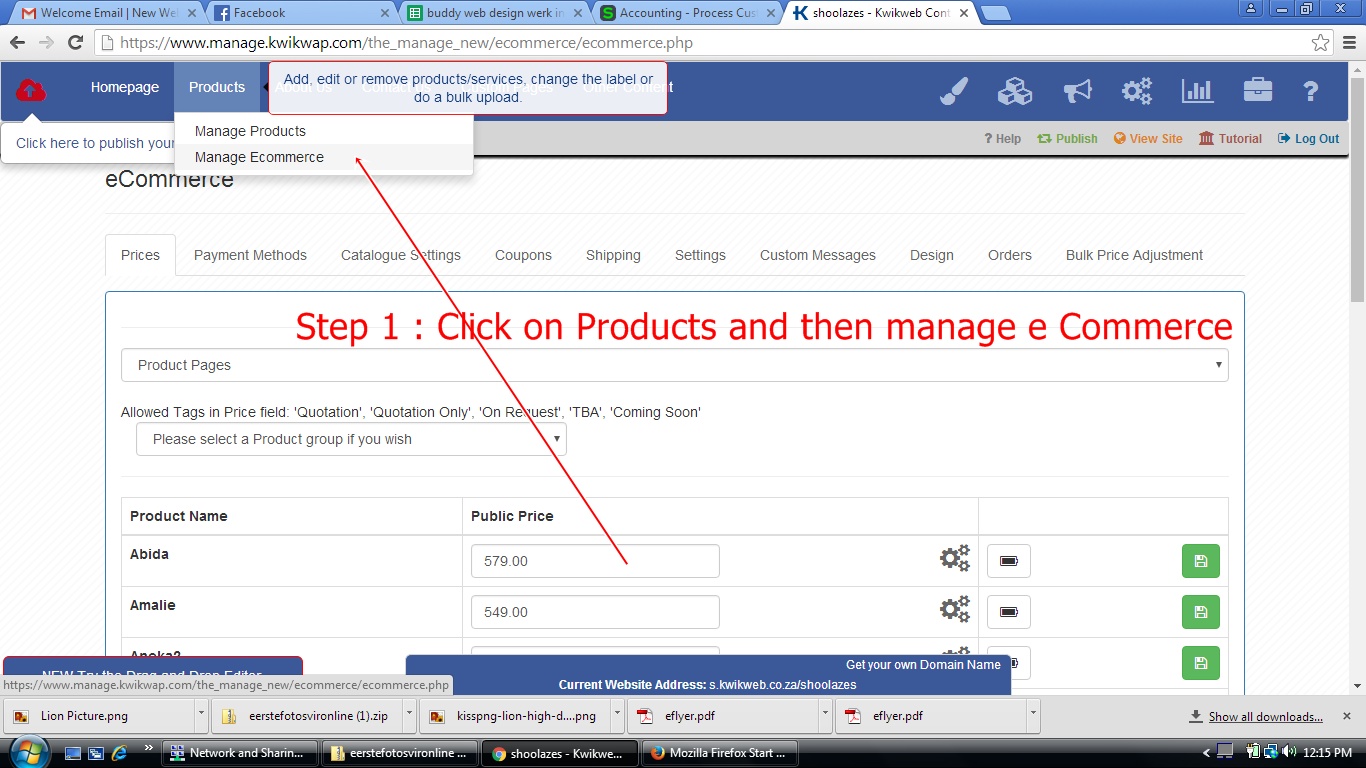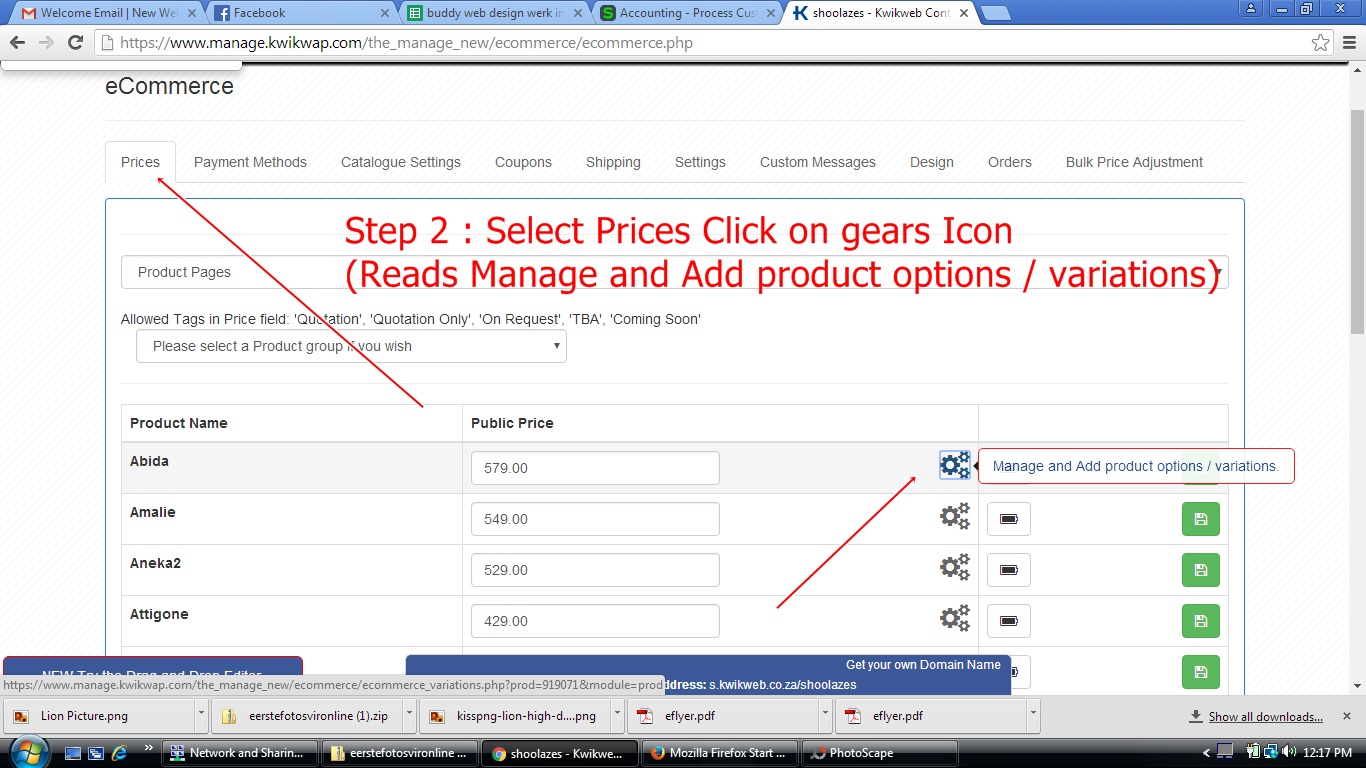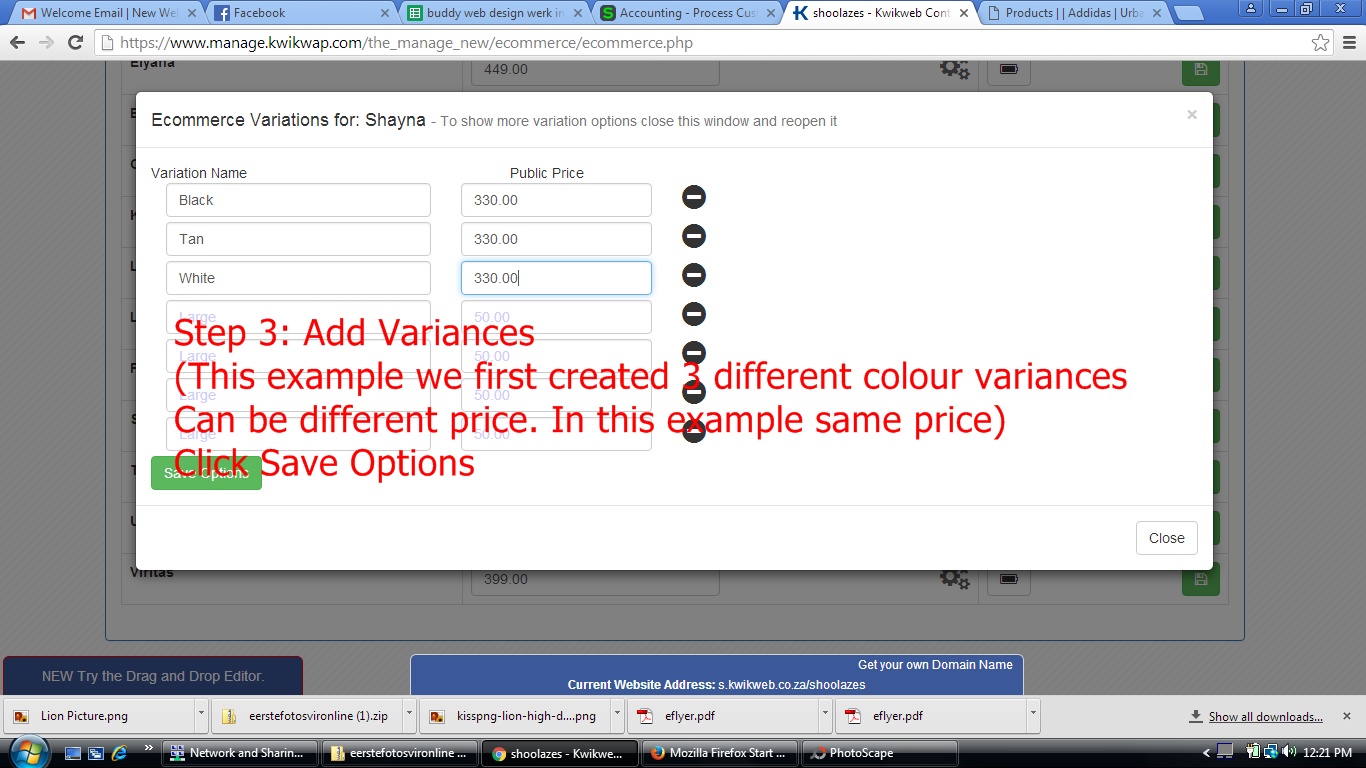 Allways remember to click the Save Options button when done , before pushing.
Get Help On WhatsApp Now