News
2013-09-04
Kwikwap & Buddy Older News
You are on our monthly mailing list because of our recent interaction regarding our web design services offered in Cape Town and Pretoria. If you are no longer interested in our services you may unsubscribe by using the link below. We keep in touch with potential web design clients by using our own Kwikwap maling list, free with your Kwikwap website.
Spring has arrived and so has new feautures from the powerfull Kwikwap Website Builder. Before discussing what is new let us once again remind you of what we do:
We assist ordinary business owners like yourself to become internet marketers by purposefully managing their own website from Kwikwap.
For R2,500 you get:
A website designed and set up
Training aimed at :
Helping you understand how search engines like Google work
Showing you where to measure the results of your marketing efforts (Website Hits)
Showing you how to upload content to your website.
Besides inidividual 1 on 1 training there is also videos ,ongoing support from a technical team and Buddy Web Design, group training sessions presented in Pretoria and Cape Town (By our very own Francois Marais) .
Training is important for us since we wish to establish a long term relationship with our clients. As Budy Web Design shares in the monthly hosting fees, very reasonable at an average of R150 plus vat, their interests are solidly aligned with their web design clients.
New at Kwikwap
The software from Kwikwap keeps on being improved to cater for a growing client base.
Improvements are aimed at making the system more powerfull and flexible, yet keeping it simple enough for the average person to be able to manage their own website.
Online Shopping - (Coming soon - not released yet)
A lot of resources are currently being directed at creating the best online shopping solution available in South Africa for small business website owners. We can not wait as the current online shopping solution is not that bad considering it does not cost extra and allows access to payment gateways like Paypal, Monsterpay and SID.
Below you can read about the 5 latest Kwikwap Developments: (once logged in to your website's management portal you can view the latest improvements and new product developments from Kwikwap)
1. Side Bars - Enhanced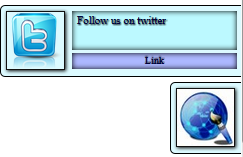 We have adjusted the Sidebars to allow more functionality, and smoother running. The new functionality allows you to place the sidebar on the left or right of your webpage. It also allows you to put a different color when hovering over the link button. You can now also specify a different name for your links to show on the button, instead of just saying "Link"! We have also built in a "Live Builder" when adjusting the looks of the tab so you can see it before it get's displayed on your website! If you have the sidebars activated, they should already be displaying on your website. If it is not, all you have to do is re-publish!
2. KwikEditor - Website Designer

We are extremely excited to launch a new Website Designer which will help you to easily customise the Look and Feel of your website. This is a big change which we hope will help you to easily design your website to match your wants and needs. You do not need to know any CSS code to be able to make a great looking, unique website. This module is available to all clients at no charge and can be used in conjuction with the Advanced CSS editor. So everyone can get the best of both worlds.
Please play around with the editor and let us know what you think. WHen you load the below page click the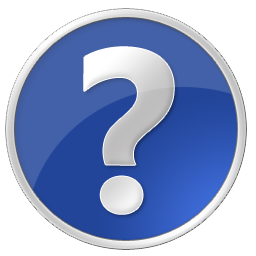 Icon to get a short tutorial on how the editor works. The editor can be found by Clicking Look & Feel at the top of the Management Portal.

If you activate the advanced features you will still be able to access the new editor and the advanced one where you can edit the CSS code directly.


3. Forum Module Revamped!!
We have completely revamped the Forum Module to meet industry requirements.
This allows you to better categorize content on your site by using the "Boards" feature. Instead of having all your forum threads on one page, you can now create "Boards" as categories for your visitors!
Some Features Outlined:
1. Boards - allows you to create categories, where your visitor can then view topics/threads by that category. This allows you to create a "Feedback" category where visitors can supply feedback to your website, or a "Suggestions" category where people can submit suggestions.
2. Sticky Topics - Ever wanted important notices at the very top of the forum category? Now you can with sticky topics! This will place the topic at the top of the Board, allowing people to see those first, this is beneficial if you want to give "Tips on how to submit feedback".
3. Lock Topics - Instead of hiding the topic, you can now lock it. Once a topic is locked, no one can reply to it, but can still view it!

If you had the Forum Module already active, you should have already been transferd to the new module.

If you are not, you just need to re-publish your website! If not, you can activate the Forum Module under "Additional Modules" in your Management Portal.
4. Kwikweb Training Services
Kwikweb eLearning has finally arrived! We have finally found a way to offer all Kwikweb Franchise Owners, Consultants and Clients the same effective training. For more details go to http://www.elearning4all.co.za. You can find more information on the Training Videos by going to Value Added -> Training Services in the Management Portal. This is an extremely powerful way to make full use of the Kwikweb system!
5. Facebook Login
You can login to your Kwikwap Websites using your Facebook account. On www.kwikwap.co.za there is a Facebook Login button next to the normal login button, clicking that will request certain permissions which will then allow you to login to all your sites from one location. You just need to link your websites and then you will no longer need to remember your Kwikwap Username and password. This is going to be beneficial because we will constantly be adding features to the Facebook login section.
We hope to hear from you soon
Regards
Get Help On WhatsApp Now